Referanser/Testimonials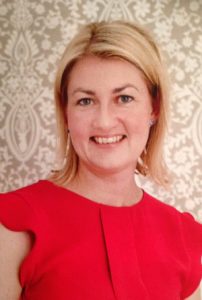 Kundene sier /// The Customers say:
«Det jeg synes er så unikt med Ida Sofie er hennes genuine væremåte og tilstedeværelse. Hun har en egen evne til å vekke tillit og hun benytter ulike verktøy og metoder på en troverdig måte, som har gitt meg ny innsikt på flere nivåer. Anbefaler henne på det varmeste. /// » What is so unique with Ida Sofie, in my opinion, is her special presence and genuine style of being. She has her own way of awakening trust in her and she uses different tools and tecniques in a very credible way, this has given me new insights on several layers. I recommend her warmly.» Alfhild Tveråmo
«Jeg kan absolutt anbefale en konsultasjon med Ida til alle som ønsker å jobbe med seg selv, og gå i dybden på hvem en selv er. Jeg opplever at Ida er akkurat den type menneske man ønsker å møte i en slik prosess, hun er kjempedyktig.» /// I can definitely recommend a consultation with Ida to anyone who wants to work on themselves, and go to the depths of who they are as a person. It is my experience that Ida is exactly the kind of person you would like to meet in such a process, she is really skilful and proficient». Helene Leikvoll Johansen
«Eg har jobba med meg sjøl tidligare, so endel av stoffet i mindfulnesskurset var kjente ting – men dette var faktisk verktøy som passa meg bedre, følte eg. Eg likte måten det var bygd opp på, der eg måtte jobbe hardt og ta tøffe tak til å begynne med, for so å bygge meg opp igjen og bli heil og sterk. Ida var kjempeflink og tok ting på strak arm på sin ydmyke, lune og respektfulle måte – sjøl om eg kanskje sluntra litt unna innimellom.. 😉 Kan anbefalast på det varmaste». /// «I have done a lot of inner work previously, so a portion of the material in the mindfulnesscourse was already known to me – but these tools actually fitted better for me, I felt. I liked the way it was structured. I had to work hard and take some tough steps in the beginning, and then I could start building myself up again, to feel strong and whole. Ida was so good at this work, very straight forward but at the same time warm and respectful – even if I maybe didn't finish all my lessons… 😉 Warmly recommended»  Elin Vereide
«Ida Sofie er en meget tillitvekkende og herlig person. Jeg er alltid glad og full av spirit når jeg går fra henne. Hun er strukturert, varm, blid og meget engasjert og dedikert til meg og oppgaven. Dette kan hun, føler jeg». /// «Ida Sofie is a very trustworthy and lovely person. I am always happy and full of spirit when I have been with her. She is structured, warm, sweet and very engaged  and dedicated to me and to the task. This is something that she knows well, I feel.» Anita Diana Lunde
"Jeg har hatt stor glede av Idas innsiktsfulle veiledning. Hun hjalp meg å sette frykten til side og styrke klarheten jeg trengte for å begynne å skape et liv hvor jeg kan stå i min kraft. Hennes naturlige trygghet og medfølelse skapte et rom hvor jeg kunne utforske mine mest sensitive og utfordrende sider. I stillhet inspirerte hun til bevisst tilstedeværelse, og rolig og lyttende hjalp hun meg å observere hvilke erfaringer som holder meg tilbake, og samtidig oppdage hvilken kraft jeg har til å skape endringer. Ikke minst har det vært mye latter underveis!" /// Her natural sense of compassion and soundness, created a room for me to explore the most sensitive and challenging parts of my being. In silence she inspired me to be conciously mindful and present, observing how my past experiences was blocking me and holding me back from what I wanted now, and she showed me the power I have to create change. And last, but not least, we have had a lot of  fun during this journey». Bettina Moum
 «Jeg har blitt tryggere i meg selv. Jeg kunne ikke fått en bedre samtalepartner og hjelper på veien mot å bli bedre kjent med hva som rører seg inni meg, og hvordan jeg kan leve mer i harmoni med det. Ida klarte å få meg til å finne fram til ressurser jeg ikke var bevisst på at jeg hadde. Hennes jordnære og dønn ærlige vesen gjorde at jeg kjente meg trygg hele tiden». /// » I have become more secure in myself. I could not have had a better interlocutor and helper on my path to know myself better, and how to live more in harmony with what I find. Ida managed to help me find inner resources I was not concious about.  Her down-to-earth apperance and super honest way of being made me feel safe all the time». Kvinne/Woman, 41 år, Oslo 
---
Sagt om Ida Sofie /// Said about Ida Sofie
Faglig dyktig både som jurist og som mentor/coach /// Very professional both as a Lawyer and as a Mentor/Coach.
Seriøs og tillitvekkende, strukturert og analytisk /// She is serious and trustworthy, structured and analytical.
Ansvarsbevisst, grundig og løsningsorientert /// She is responsible, thorough and solution oriented.
Oser av kjærlighet, alltid smilende og blid, entusiastisk og engasjert /// Love is all around her, she is always smiling and sweet, enthusiastic and engaged. 
Veldig beroligende å være sammen med, det er lett å åpne seg for henne, og jeg føler trygghet og tillit til henne /// She is very calming to be with, it is easy to open up for her, and I feel safety and trust in her. 
Har livserfaring på godt og vondt, og er nysgjerrig selv på å stille spørsmål og 'prøve nye veier'. Det gir troverdighet i rollen synes jeg. /// She has lifeexperiences on her own, both good and bad, and she is curious in asking questions herself and 'trying out new ways'. That gives her credibility in her role I think.
Kreativ og humoristisk, utfordrer andre til å løfte seg et hakk opp og gå et skritt videre /// She is creative and humorous, challenging others to lift themselves up and take the next step.
Skaper gode relasjoner mellom ulike typer mennesker /// She creates good relations between different kinds of people.
Har en særegen konsentrasjon, slik at kommunikasjon med henne oppleves som et hav som aldri går tomt, og jeg føler meg sett og respektert /// She has a very special kind of concentration, so that communication with her is experienced as an ocean that is never emptied, and I feel respected and seen.
Modig og tør å gå sin egen vei og si sin mening, uansett om det er «behagelig» eller ikke /// She is brave and has the courage to walk her Path and say what is true for her, even though it might not be 'comfortable'.
Lytter med hjertet, virkelig lytter til det som blir sagt og jeg opplever at hun er oppriktig interessert i meg /// She listens with her heart, really listens to what is being said and I feel she is sincerely interested in me.